Hiroshima 70th Anniversary: Remembering My Teenage Anti-Nuclear Protest Years
I was a teenage anti-nuclear protester in the 80s. The only black teen I knew of. I was arrested several times. My best friend Amy Bomse and I organized over 100 other minors to get arrested in protest of nuclear weapons.
Every year, I wore mourning clothes for the anniversaries of Hiroshima and Nagasaki. I obsessively read the comic book series Barefoot Gen by Keiji Nakazawa, which chronicled the odyssey of two Japanese boys through the atomic bombings.
At the time, in the context of a nearly all-white peace movement, the bombings were situated in a narrative of nuclear danger. That story didn't offer much more of a racial analysis than noticing that while Germany was the more vicious enemy, it was Japan—the country of color—that was selected for atomic attack. Today, on the 70th anniversary of the Hiroshima bombing, I'm pleased to see many activists of color placing the attacks on Japan in the context of US imperialism and violence against nations in the Global South.
In my own life, I also understand my family to be permanently changed by the atomic bombings. My [white] grandfather was a military officer who worked at Oak Ridge, where they had developed the bomb. After he saw the destruction it caused, he proceeded to slowly drink himself to death. My mother grew up poor, with an alcoholic father, and then no father—all due to the damage of war. Certainly, the people of Japan suffered horrors that make my family's burden miniscule in comparison. However, I offer the story as testimony that in war, and particularly nuclear war, even the "winners" are impacted by their own brutality.
The above photo is of me playing the part of Death at a "die-in" on the lawn at UC Berkeley. I wore my favorite black vintage dress and a Mexican-style calavera face. The man standing behind me in the suit is the bomb-maker who profits from the arms race adn thinks he won't be affected by nuclear the threat. But in the end, I kill him, too.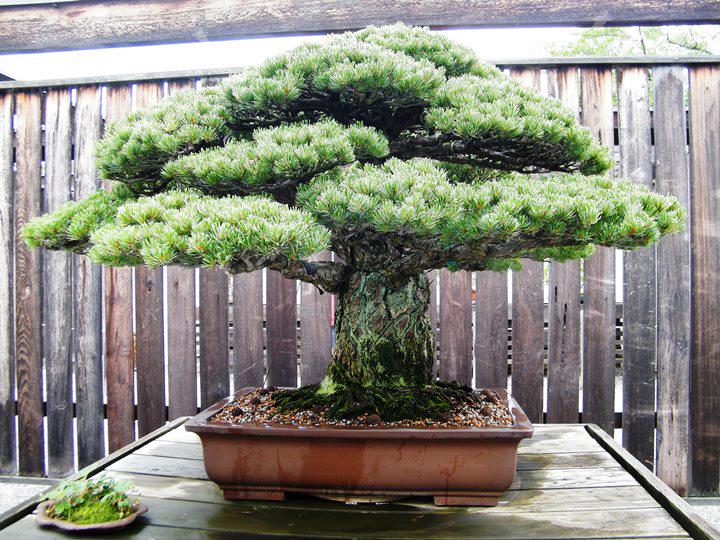 May our continued activism for peace and ecology lead to many deep changes that can halt the trajectory of climate change, bring environmental justice and end the nuclear age. Blessings to all the survivors of Hiroshima, even the 390 year old bonsai tree.